2023 Nominee Submissions Are Open!
My journey, like so many others, has not always been easy. The struggles we all face mean we lean on each other to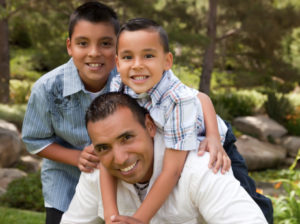 get by, to get up and to go on with our next great thing. But, not everybody has a network of family, friends or supporters to turn to when the going gets rough.
As a single mom, I know the struggles families face and the support that is so very needed when you are parenting solo. Though you don't always hear about it, I see single dads out there who are doing the very best they can, just like us single moms. They are setting an example for other dads and showing what it looks like to step up. I don't think those dads always get enough attention and support. So, I created Daddy's Home, a charitable initiative that delivers spectacular home makeovers to kick ass dads.
I believe making a difference in your community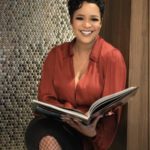 is as simple as giving what you can, when you can, where you can. For me, that's design. This year we will kick off our first year in operation with a holiday makeover, delivering a fresh new interior design look to a deserving single dad who works hard to create a good home for his children. If you would like to support this effort, please reach out BELOW and look for ways to support this amazing effort!
Watch our 2022 Before and After
Want to make a difference?